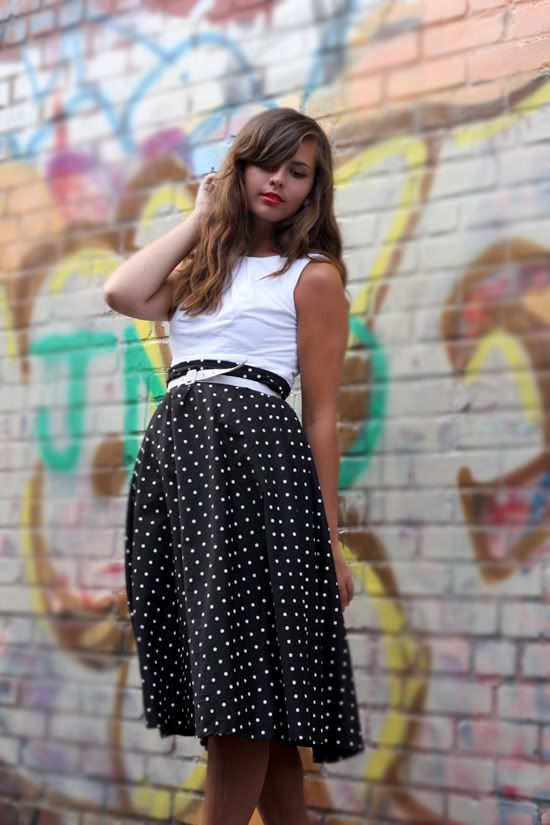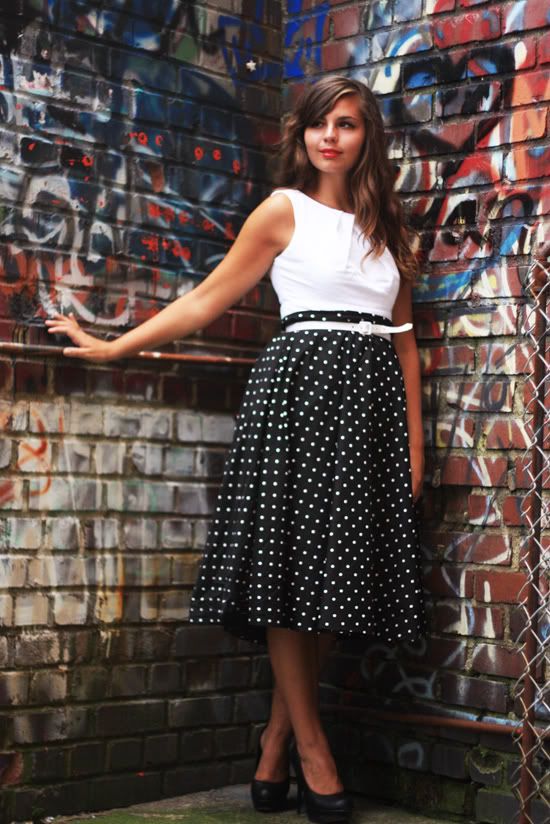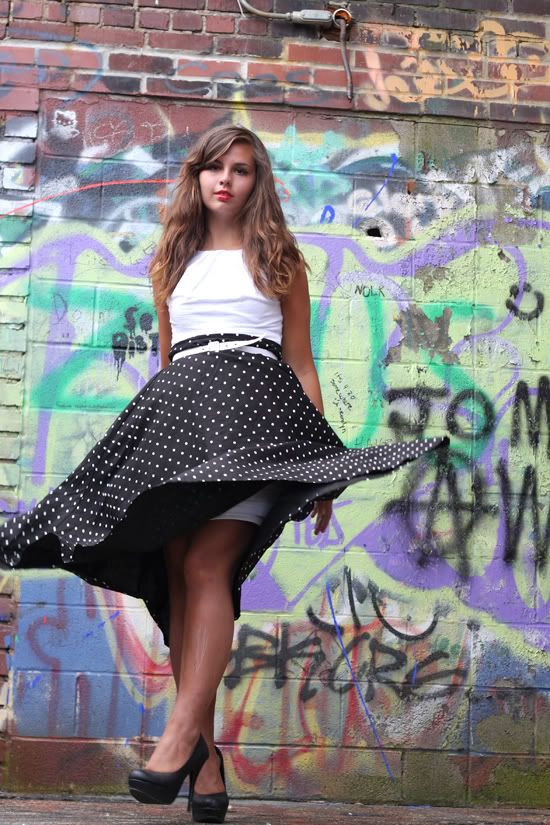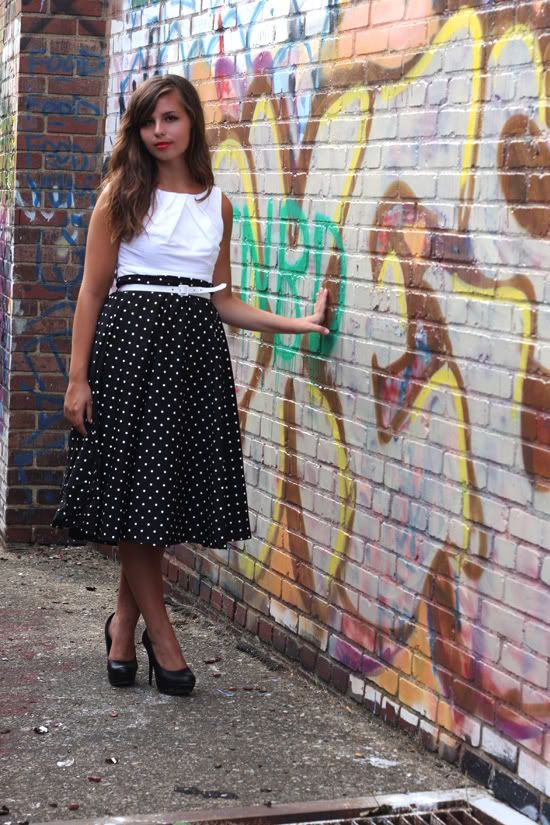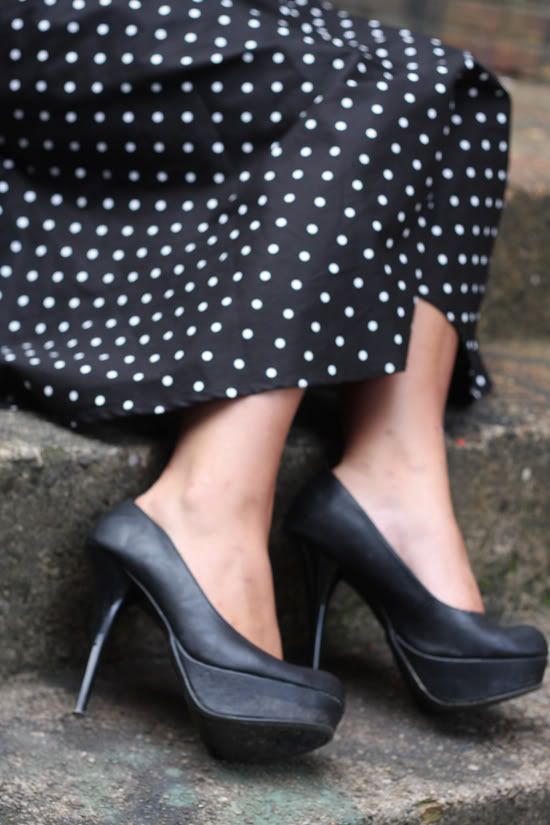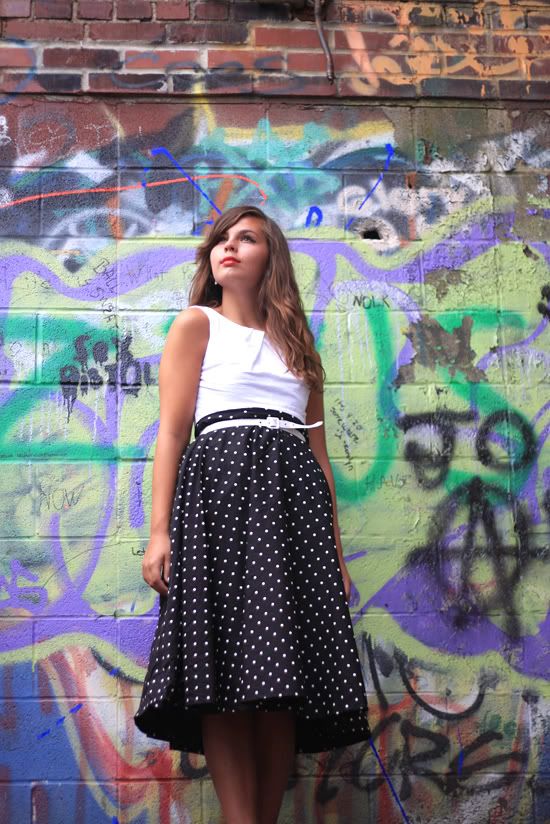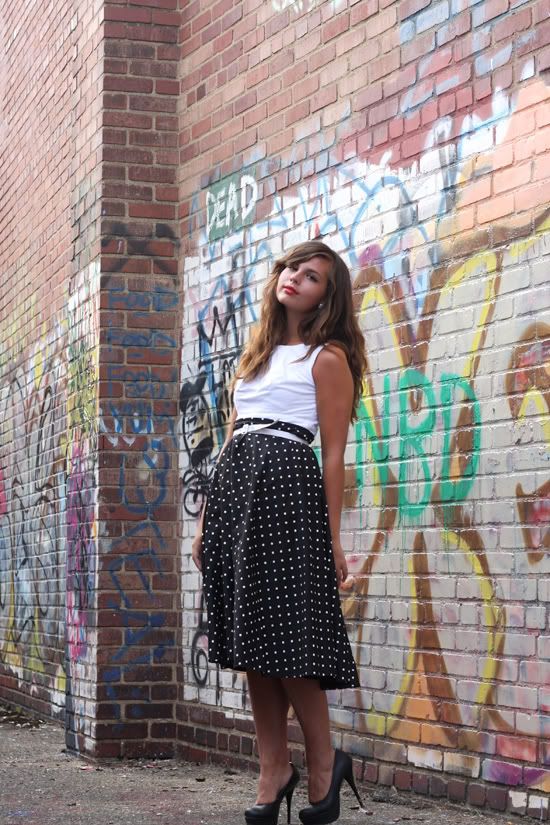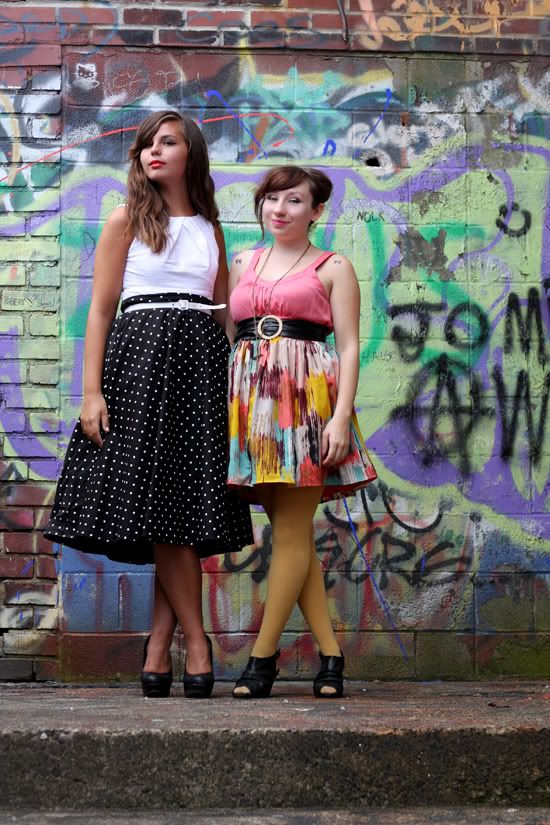 Polka Dot Skirt (actually a dress): c/o StopStaring!
White Top (actually a dress): Kohl's.
Black Stilettos: Burlington Coat Factory.
One of the most incredible things I've found about blogging is the genuine friends you make through just a simple internet connection. As you all know I haven't a lot of friends in my everyday life, but when I come to my blog I have such an abundance of beautiful ladies and gents who truly care about me... Because of location I probably won't ever be able to meet some of you in real life, but I was lucky enough to get together with some of my fellow Ohio bloggers this past Wendsday!
For quite sometime I've been emailing back and forth, swapping clothes, and really getting to know the lovely Jessica of

Dresses for Dinner

. It was an absolute dream to be able to meet her fellow blogging partner, Anna, and a bunch of other wonderful Ohio bloggers! I traveled an hour and a half north to the big city of Akron where I met Jessica and Anna for the first time. They are just a sweet as I imagined, and I was so relieved and felt like I finally belonged somewhere! Jessica was incredibly kind enough to take outfit pictures for me in such an interesting and unique alley way covered with graffiti... I marveled at the beautiful and artistic drawings and ahem, even got to see some of it done live! You can see in a few of the photos two guys spray painting...They were quite a surprise to me, but I found what they were doing to be so interesting and they didn't bother us in the least bit!
After pictures we met up with five other blogging gals to go thrifting. We went to the local Goodwill where I was totally blown away with the amount of actual vintage for sale! In my town all of the clothing is just,well, used clothing and there really isn't an abundance of actual vintage. I was also really surprised at the prices, as well! I live in the third poorest town in Ohio, so everything is dirt cheap. I was quite shocked when my total came to fifteen dollars for just four pieces of clothing because in my town it would have only been about six! I did get some lovely pieces though: a vintage 1950's white sundress, a vintage purple 1970's dress, a handmade vintage 1950's floral dress, and a pretty hot pink silk blouse.
Unfortunately because I lived so far away I had to go home without getting to go out to dinner with all of the ladies, but I still cherished the time I got to spend with them. I'm truly hoping that I'll be able to get together with all of them very soon because I have a feeling that we'll all get to become wonderful friends.
Hope you all are doing lovely today! Stay tuned because I'm going to keep the blogging a comin'!